TracFruit Bundle
$ 270.00
The TracFruit Bundle includes all six TracFruit software applications (TracApple, TracBerry, TracCherry, TracGrape, TracPear and TracStoneFruit) and offers growers easy-to-use spreadsheets that link to create the detailed records and reports you need.
Keep records up-to-date, generate reports, analyze pest management strategies and improve Integrated Pest Management ("IPM") practice with TracFruit software. Instead of filling out several forms for different reports, enter the record once in Trac software. Trac creates reports for you, including an EPA Worker Protection Standard (WPS) Central Posting form and processor and buyer report forms for numerous companies.
© Copyright 2003 - 2015 Cornell University All rights reserved. Developed by Juliet Carroll, NYS IPM Program
X
View product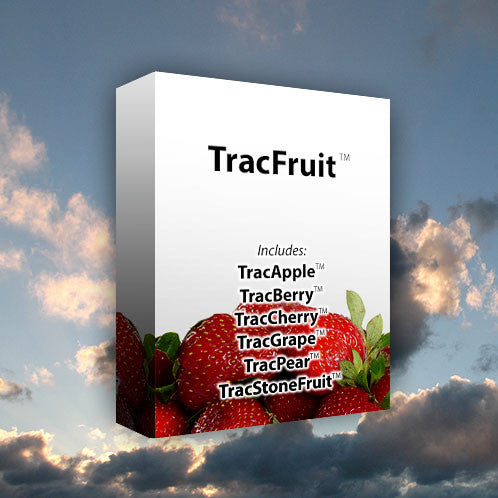 About the CTL Store
The technologies and materials listed here are available for licensing by the use of a standard license agreement attached to each of the listed technologies or materials on this site. To make the availability of these technologies and materials efficiently and broadly, these licenses are non-exclusive in nature and each has standard terms and conditions that are not subject to negotiation. We hope this approach will save time and effort for all of us. If you have questions, please contact the licensing officer listed with each material or technology.