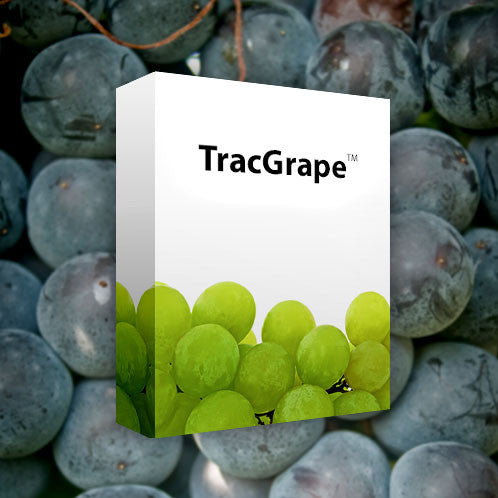 TracGrape
TracGrape offers growers easy-to-use spreadsheets that link to create the detailed records and reports you need.
In addition to an EPA WPS Central Posting form, the processor & buyer report forms in TracGrape include those listed below. In TracGrape the IPM Elements for Grapes in New York State sheet facilitates self-assessment of your IPM practices.
TracGrape report-forms:
Carriage House Co., Inc.
Constellation Wines U.S.
Centerra Wine Co.
Cliffstar Corporation
Generic processor spray form
Growers Cooperative Grape Juice Co.
Meier's Wine Cellars, Inc.
Mogen David Wine Co.
Private Applicator Record
Summary for the National Grape Cooperative web-based reporting system
Westfield Maid Coop., Inc.
Read the TracSoftware FAQ and TracManual.
TracSoftware Hardware & Software Requirements 
© Copyright 2003 - 2015 Cornell University All rights reserved. Developed by Juliet Carroll, NYS IPM Program